Our people
EHI project team
The EHI project team are located at the Centre for Public Health Research, Massey University.
Professor Barry Borman
Director
Barry has over 20 years of experience in applied epidemiology and environmental and occupational health. In this time, he has had over 80 nationally and internationally focused papers published in peer reviewed journals. He has also been directly responsible for or involved in the development, operation and evaluation of numerous health surveillance systems. From 2000 to 2008 he managed Public Health Intelligence (PHI), the epidemiology group of the Ministry of Health, New Zealand, which was disestablished in 2008. He had previously worked as a senior epidemiologist for a number of health authorities, as well as the Public Health Commission of New Zealand. Since 1987, he has been the director of the New Zealand Birth Defects Monitoring Programme (NZBDMP). For the past 20 years, he has been on the committee of the international clearinghouse for Birth Defects Surveillance and Research (ICBDSR) serving as secretary, vice chair and Chair for 2 years.
---
Associate Professor Deborah Read
Public Health Physician
Deborah has a specialist interest in environmental health, who works as a consultant in the public sector. She joined the team part- time as an Associate Professor in 2011. Her experience includes positions in the Ministry of Health and other central government agencies and as a Medical Officer of Health in several district health boards. She was a member of the Environmental Risk Management Authority from 2007 to 2011. She is currently a member of the Hazardous Substances and New Organisms decision-making committee of the Environmental Protection Authority.
---
Helene Marsters
Senior Analyst
Helene has a background in Geography and Environmental Studies and a Masters degree in Physical Geography. She joined the team in 2010 and currently leads the Natural Hazards project on social vulnerability indicators to flooding.
Domain lead: Natural hazards
Domain second: Population vulnerability, Hazardous substances
---
Mathangi Shanthakumar
Biostatistician
Mathangi has a Master's degree in Medical Statistics from the University of Auckland. She joined the team in 2010. Mathangi has previously worked as a consultant biostatistician for various health professionals and organizations including the Auckland District Health Board.
Domain second: Border health, Animals and human health
---
Kylie Mason
Principal Analyst
Kylie leads the Environmental Burden of Disease project, which is part of the Environmental Health Indicators programme. Kylie completed a Masters degree in Applied Statistics at Victoria University in 2005, and later a post-grad certificate in public health at Otago University. Before joining the team in 2014, she worked for 8 years at the Ministry of Health, where she was involved in health statistics and research, including publishing results from the New Zealand Health Survey.
Domain lead: UV radiation, Transport
Domain second: Indoor environment, Population vulnerability, Natural hazards
---
Kirstin Lindberg
Principal Analyst
Kirstin joined the team at the beginning of 2015. She has a diverse background, encompassing public health medicine, psychology and some computer science and mathematics. She has completed her public health medicine training, incorporating an MSc in Public Health from the University of Edinburgh, as well as a BSc from Auckland University. She is currently studying towards a Graduate Diploma in Applied Statistics and has an interest in applied epidemiology and statistics. She has worked in many different parts of the health sector in New Zealand in a variety of roles. Kirstin works across a range of projects in the EHI team, including environmental health indicator development and the environmental burden of disease project.
Domain lead: Alcohol-related harm, Animals and human health
Domain second: Climate change, Built environment
---
Carolin Haenfling
Senior Analyst
Carolin joined the team in 2016, working as an analyst. She has a background in Physical & Human Geography and recently completed her Master of Science in Physical Geography from Victoria University of Wellington.
Domain lead: Climate change, Air quality
Domain second: Natural hazards, Alcohol-related harm
---
Allan Schori
Analyst
Allan joined the team in 2017, working as an analyst. He has a background in Geography and GIS, recently completing his Postgraduate Diploma in GIS at the University of Canterbury in 2016.
Domain lead: Border health, Air quality

Domain second: Natural hazards, Population vulnerability, Climate change
---
Gina Armstrong
Senior Analyst
Gina graduated from Victoria University with an MSc in Cell and Molecular Biology.
She joined the team in 2018 after working in Biosecurity Readiness & Response at the Ministry for Primary Industries.
Domain lead: Recreational Water Quality
Domain second: Hazardous Substances
---
Dr Riz Firestone
Senior Research Officer
Riz currently leads a research program that focuses on life-course epidemiology across a range of non-communicable diseases, including maternal and child health, respiratory health, and investigation of the social-cultural determinants of obesity. She will be using this Fellowship to advance her skillset, knowledge and expertise in the area of obesity research and interventions, Pacific youth and participation action research with the aim of developing a fully-fledged programme of research which is internationally competitive and will sustain her career in Pacific health research for the long-term.
---
Professor Stephen Haslett
Consultant Biostatistician
Steve is a Emeritus Professor of Statistics in the Institute of Fundamental Sciences at Massey University. He provides regular statistical support to the EHI team. His research interests are in sample survey design and analysis, small area estimation especially of poverty, linear and generalized linear mixed models, and statistical consulting. He has been involved in small area estimation projects for the UN World Food Programme and the World Bank in Bangladesh, Philippines, Nepal, Bhutan, Cambodia, Pakistan and Timor-Leste, and in more wide ranging projects linked to government statistics offices in over 20 countries including Thailand, Uganda, Kiribati, Vanuatu, Samoa, Fiji, Tonga and Azerbaijan.
---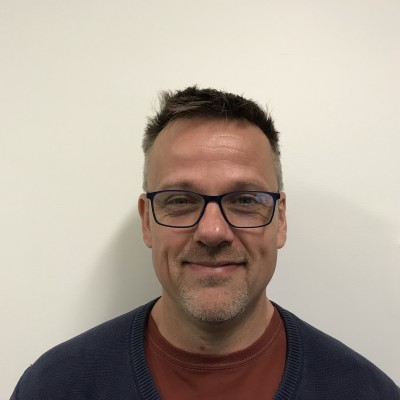 Geoffrey Donovan
Consultant
Geoffrey is an economist with the USDA Forest Service based in Portland, Oregon. His research focus is quantifying the public-health benefits of exposure to nature. His past work has looked at the relationship between the natural environment, birth outcomes, cardiovascular disease, and academic performance. His work in New Zealand is focused on the impact of the natural environment on childhood asthma and ADHD.
---
Shanika Jayasinghe
Analyst
Shanika graduated with a Master of Public Health from Massey University in 2019 and has a background in epidemiology and animal ecology. She joined the team in 2019, working as an analyst.
---
Agnieszka Kowalik-Tait
GIS Analyst
Agnieszka (ag-nee-esh-ka) has joined the EHI team in mid 2018 to help look after the Healthspace website. She has a degree in biological sciences from Poland and work experience in Environmental Conservation. In 2016 she completed the 'Introduction to GIS and its Applications' course at Victoria University and has been developing her geospatial skills since.
---
EHI Technical Advisors
Our Technical Advisors are highly experienced professionals who provide the team with their expertise and interest in Environmental Health Indicators.
Professor David Briggs
David is a Emeritus Professor in the Department of Epidemiology and Biostatistics at Imperial College London.
A geographer and environmental scientist by background, he has researched extensively in the areas of environmental modelling, exposure assessment, risk analysis and indicator development for policy support, especially in relation to air pollution. Over recent years, he has been principal investigator on more than 30 research council, government, industry and EU-funded research projects, including studies on air pollution, mobile phone masts, powerlines, multiple deprivation and pesticides.
Prior to retiring, he co-ordinated a 33-partner integrated project (INTARESE) which developed methods for integrated assessment of health impacts from environmental stressors. For seven years (until 2007) he was a member of the Scientific Committee of the European Environment Agency, and has been a long-time consultant to the European Commission. He has also been a regular consultant to the World Health Organisation, for whom he has been responsible for developing concepts, methods and specifications for environmental health indicators. During the 1990s he likewise was responsible for compiling a number state of environment reports (at local, national and EU level), and for developing environmental indicators to support policy. He has published over 100 peer-reviewed papers, and ca. 20 books and research monographs/reports.
He retired in July 2009, and emigrated 4 days later to North Island, New Zealand.
---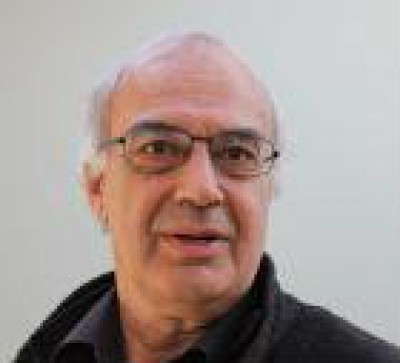 Dr Donald Hannah
Having worked in environmental health science and regulation for over 30 years, Donald brings a wide range of experience to the EHI programme. He was a research leader at ESR (and DSIR prior to that) and joined the new Environmental Risk Management Authority in 1997 as Science and Research Manager. He retired from the Environmental Protection Authority in 2013 after building a career in bringing sound science to environmental decision-making. He has represented New Zealand in a range of international fora including the OECD Environmental Health and Safety programme and several United Nations treaties and negotiations.
---